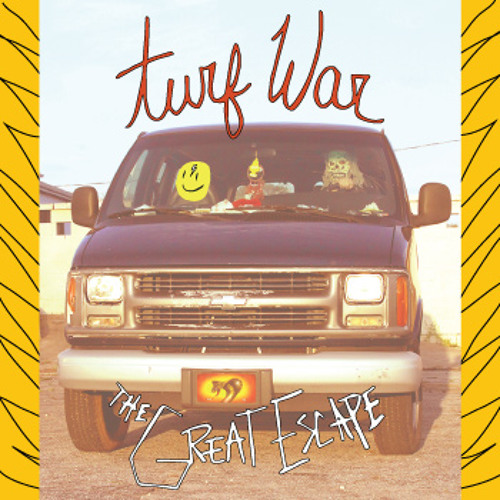 I'm just going to be totally honest with y'all. If I made a top 10 list of my fave bands of all time Turf War would be on it. Serious as a heart attack. Their brand of southern punk rock is why I wake up in the morning. Anyway, they have a new EP out and it's great. Obviously. Check it out below and then go buy the cassette here via Secret People Records.
Stay in touch with Turf War…
Facebook
Twitter
And Secret People…
Facebook
Twitter
Hey, Turf War is on tour!
Wednesday, 5/29 Bottletree – Birmingham, AL w/ The Men
Thursday, 5/30 Artmosphere – Lafayette, LA
Friday, 5/31 Siberia – New Orleans, LA
Saturday, 6/1 Alabama Music Box – Mobile, AL
Tuesday, 6/11 Royal American – Charleston, SC
Wednesday, 6/12 Deep South – Raleigh, NC
Thursday, 6/13 Jewish Mother – Norfolk, VA
Friday, 6/14 Kung Fu Necktie – Phliadephia, PA
Saturday, 6/15 Local 121 – Providence, RI
Sunday, 6/16 Northside Fest (Brooklyn Bowl) – Brooklyn, NY
Monday, 6/17 Black Cat – Washington, DC
Tuesday, 6/18 Strange Matter – Richmond, VA
Wednesday, 6/19 The Saloon – Charlotte, NC
Thursday, 6/20 Tin Roof – Columbia, SC
Friday, 6/21 Athfest – Athens, GA
Friday, 6/28 The Loft – Columbus, GA
Saturday, 6/29 Stone Fox – Nashville, TN
Thursday, 7/4 Summerfest – Milwaukee, WI
Thursday-Saturday, 9/5-7 Hopscotch Fest – Raleigh, NC
More info here.